CONFIDENCE IN EVERY DECISION
Your Legal Solution Starts Here!
. TC Tan – The Professional Law Firm in Kuala Lumpur, Malaysia .
THE LAW FIRM YOU CAN TRUST
– WE SET YOUR MIND AT EASE –

HONESTY
We provide honest and incisive advice to our clients' legal matters.

DIGNITY
We take pride in our services and our high level of commitment and professionalism.

TRUST
We trust that your mind will be at ease when you speak to us.
The Firm
From the humble beginning of a reputable firm in the heart of Kuala Lumpur, Jamie has worked her way up to chart a legal career for herself and is now jet setting her career into a different level of challenges with the setting of the firm, TC Tan & Partners, a firm founded based on the principles of honesty, dignity and trust.
Established on the 1st of October 2016, the firm is an innovative and progressive practice which aims to provide high quality legal services to people from all walks of life. Backed by the extensive and diversity as well as a vast exposure to the different areas of the legal practice during the early stages of her career, Jamie has set a firm and solid foundation of the law and its legal process. Holding on the culture of "a gratuitous heart is the key to success", the firm aims at building a continuous relationship with clients on a personal as well as professional level based on the notion that we appreciate every client that places their trust on our professional services. As such, we strive, not simply to advise on the law or to solve problems, but also to be constantly alert to possible opportunities for our clients, anticipating demands and prompting fresh ideas. We ensure that practical solutions are handed to our clients and rest assured our clients can place their trust on us in their business dealings.
Our Services
We set our clients' mind at ease with our clear and incisive advice, high standards of professionalism and service, personal attention and a determined approach to achieving each clients' specific needs.
Land
We are constantly updated of the new developments in procedures and requirements in land dealings as we provide a "hands-on" approach to all our conveyancing matters. Frequent trips to the land offices will be made by us in order to be aware of latest procedures and practices.
All of the conveyancing matters are handled by Jamie personally, and this sets us apart from the rest as our clients are more comfortable and feel at ease in all of their land dealings with the firm.
Dispute Resolution
We strive to provide an amicable and a "win-win" situation in every legal dispute. We do believe in alternative dispute resolution as one of the ways to settle dispute instead of resorting to the courts.
As such, we provide mediation in the following areas as part of dispute resolution:
Family
Insolvency and Winding Up
Property, Landlord and Tenant
Commercial and Contract Disputes
Shareholders and Directors' Disputes
Estate
We provide a "one-stop" solution centre for our clients in non-contentious estate matters involving testate or intestate estates. Our service ranges from will drafting, petition to court for probate and other applications made therein transmission and transfer of the property to the beneficiary, applications made to land administrator, Amanah Raya and any relevant bodies.
Banking and Finance
We have handled various corporate loans and security documentation as well as bridging loans for housing developers.
We have represented banks and financial institutions in the preparation of security documentation and disbursement of corporate loans as well as bridging loans for housing developers and end-financing for commercial and residential properties.
Corporate
We take pride in providing our corporate clients with pragmatic and practical solutions to their corporate matters. We advise on directors' duties and liabilities, shareholders rights and disputes, pre-litigation negotiations and settlement agreement and general advice rendered on commercial contracts and corporate documentations.
"When you are worried, frustrated and lost, let us help you. Let us suggest legal solutions to solve your problems ."
- TCTAN Lawyer.com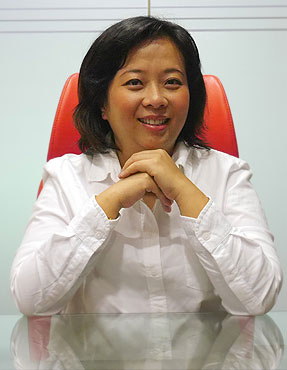 Professional :
Jamie was called to the Malaysian Bar as an Advocate and Solicitor on 13th October 2006.
Education :
LLB (Hons) University of London, Certificate in Legal Practice (CLP)
​Passion :
Agriculture and green technology
Jamie has acted in disputes concerning ownership and infringement of intellectual property rights, injunction and declaratory reliefs, possession of land issues, information technology, maritime claims and has handled a vast range of litigation matters throughout the 10 years of her legal career. Jamie has worked closely with many senior counsel on cases decided at all levels in the Malaysian Courts and has had the privilege of having some of these cases reported in the law journals. Jamie has also acted in a corporate insolvency matter of a construction company. Jamie is a certified mediator having completed the accreditation mediation course and obtained her certificate of mediation from the Malaysian Bar Council and currently sits as a mediator in the Malaysian Bar Council Mediation Board.
Litigation
Represented a client in a major patent dispute involving actions for infringement and invalidation of patents.
Represented and defended a corporation in injunction proceedings in particular Anton Pillar applications and other declaratory reliefs. 
Initiated and obtained leave to commence committal proceedings in court against an individual who is in contempt of court. 
Initiated and obtained sanction from the Official Receiver for leave to commence committal proceedings on behalf of the directors of a company under provisional liquidation against individuals who are in contempt of court. 
Represented clients in a land dispute claim involving trustees and a society in the High Court. 
Acted in a breach of contract dispute involving a hotel management systems provider and its client.
Represented clients in a court mediation proceeding involving a construction company and a local bank.
Acted as co-counsel for a Bumiputera construction company in resisting a winding up petition filed by a minority shareholder in the High Court, acted as co-counsel in a full appeal at the appellate courts for a winding up order made against the company and including the various interlocutory applications thereto.
Acted as co-counsel and conducted a full trial in the High Court for a construction company in a construction dispute with subcontractors pertaining to Malaysian government projects.
Defended an individual in a suit brought by an insurance company against an individual, who was an ex-employee and agent of the insurance company.

Advised a reputable developer in the execution of a Writ of Possession against a 100 year temple; including appearance in court for extension of time on the execution of the Writ of Possession and stay and setting aside of the consent Judgement and Wnt of Possession. Negotiated for clients in a pending litigation suit and drafting of consent litigation Judgement and settlement Agreement on behalf of clients.
Drafted and advised on the issuance of letters of demand generally.
Corporate
Advised on matters involving shareholders dispute and directors duties.
Advised on foreign direct investment requirements in Malaysia.
Drafting of commercial agreements and advising on corporate law generally.
Property
Handled most aspects of conveyancing matters including residential and commercial  sale and purchase transactions involving individuals as well as companies, housing development projects, transfer of property based on love and affection, perfection of transfer and charge, drafted and reviewed deeds of assignment of properties, trust deeds of properties, discharge of charge, deed of receipt and reassignment and tenancy agreements.
Involved in large-scale housing development projects in Malaysia. Drafted and reviewed sale and purchase agreements for housing developments and joint venture and lease agreements for land development.
Drafted and reviewed letters of offers, lease agreements and tenancy agreements for residential and commercial properties.
Banking and Finance
Advised on the preparation of security documentation for banks including Islamic loans and security documentation for the Ministry of Finance. ​

Advised the drawdown of loans for commercial and residential properties.
Estate and Family
Drafted and advised on wills, trust deeds, deed of family arrangement and powers of attorney. 

Involved in the preparation of documents for the petition of letters of administration, grant of probate, small estates distribution and various other applications made at the land office or in the court.

Attending to the hearing and the issuance of the grant of probate or letters of administration by the relevant authorities.

Involved in the preparation of transmission and the transfer documents in relation to immovable property to the beneficiaries.​

Advised on the requirements of Amanah Raya Berhad in relation to trust monies under an estate of a deceased person.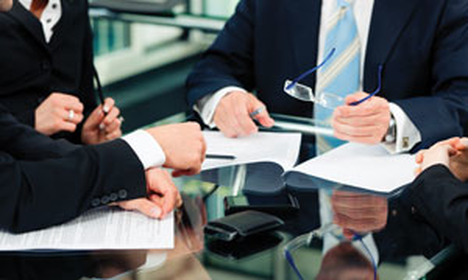 Our Office Hours
Monday – Friday 9am- 6pm
Saturday, Sunday & Public Holiday Closed.
Contact Us
Email: jamie@tctanlawyer.com